Bill Witthans, creator of the fine Prussian steam-powered landship posted to WWS previously, has kindly sent me pics of another of his wonderful conveyances- the HMCS REDOUBT!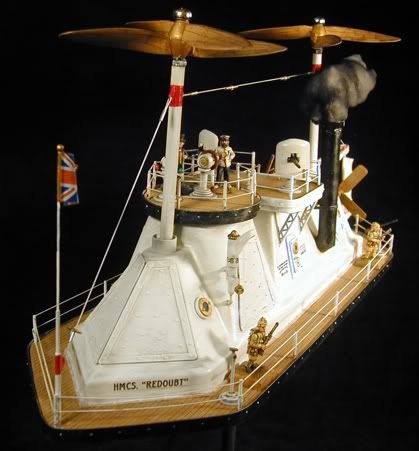 Bill created this from the Scheltrum Miniatures "Jules Verne Class French Aerial Torpedo Destroyer" kit you can find here: (thanks for the information Ironmammoth!)
http://www.scheltrum.co.uk/ironclad.html
Great stuff Bill- many thanks indeed for sharing your great creation!