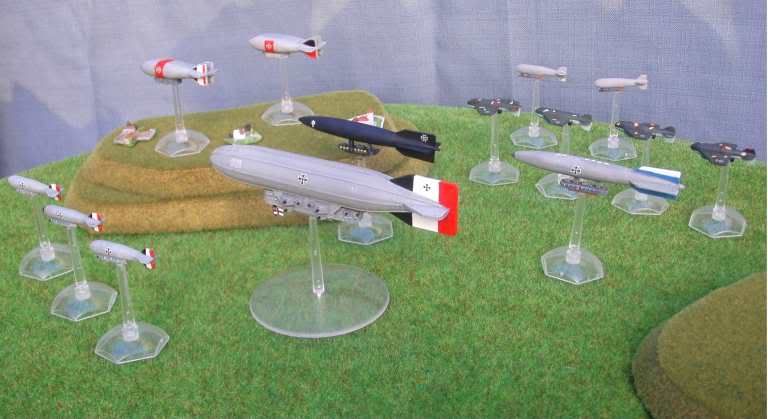 The long rumoured formation of the Luftschiffewaffe's 7th Zeppelin Flotilla was confirmed this week when they conducted their first series of aerial manoeuvres over Hamburg this week (click for bigger pics)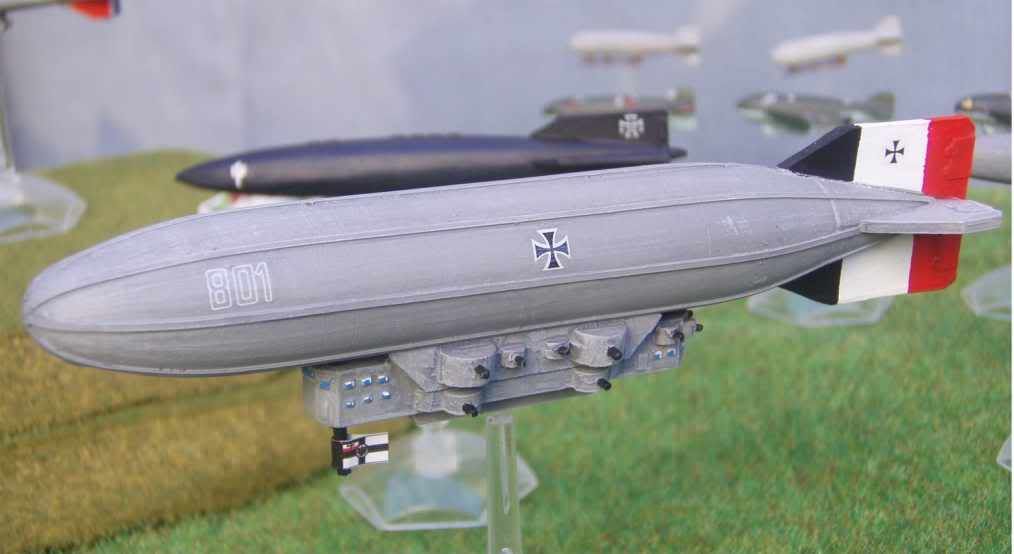 Several of the smaller dirigibles that comprise the 7th Flotilla are fresh from the builder's yards, while others have been reassigned. The Flotilla's veteran flagship, the mammoth Dig-battleship
Frederick der Grosse,
is one such example, having been withdrawn from the Baltic Reserve for refitting last year.
She is supported in the main battle line by the Zeppellin Cruisers
Munchen
, of the Royal of Bavarian Aero-Korps, and the
Trident
, recently reassigned from the Nacht Vitch (Night Witch) Raider Squadron and has yet to be repainted in more traditional colours.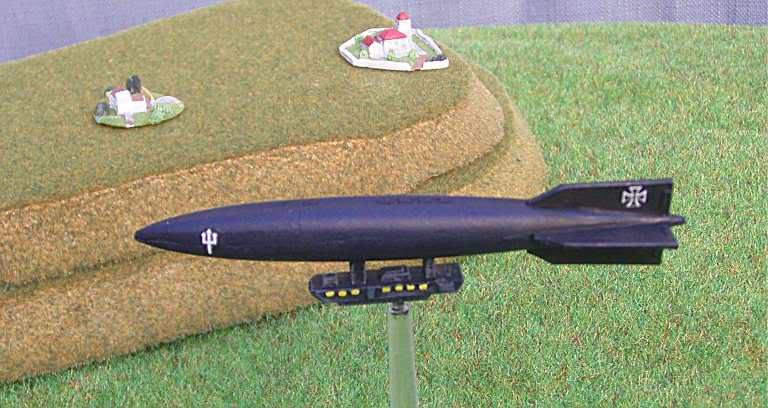 In keeping with Luftschiffewaffe escort doctrine, the Flotilla is well supported by light elements. Amongst the lighter Zeppelin Squadrons are a pair of Dirigible-Destroyers, the Adler and the Falke (from the Kingdom of Württemberg)
A Light Zeppelin Squadron is assigned, though it is is still short a unit for a total of 5 Zeppelin-Frigates.
Two flights of the new winged Dig gunboats have also been assigned to the 7th to provide it with a precision bombing capability in support of the land army. The success of these new methods has still yet to be validated against an enemy field army.
The Luftschiffewaffe High Command has announced that the 7th Flotilla will undergo further field training and working-up exercises before being declared operational and assigned to Strategic Reserve later this Summer
-----------
Modeling Notes: All miniatures produced and supplied by Brigade Models, and painted by me. WW1 German decals by Skytrex. 2mm terrain features by Irregular Miniatures, home made hills, ground mat by GW